Painting Contractors: 9 Blogging Tools for Writing, SEO, Marketing, & Content Creation
If you're anything like me, you're the type to take advantage of all the tools you can find.
Take blogging, for example, people used to create blogs using HTML and hand code all of it.
Thank God for a tool WordPress which came along and made everything so much easier!
There are so many tools out there that will make your life easier when it comes to blogging on your painting website.
Such as tools helpful for writing, SEO, marketing, and content creation in general.
Today we'll take a look at 9 Blogging Tools for Writing, SEO, Marketing, and Content Creation.
1. Sumo
Sumo is an incredibly powerful blogging tool that lets you add social media share buttons and e-mail capture forms to your blog.
It is free, and has an optional paid upgrade which gives you access to many helpful tools such as heatmaps:
This is helpful in learning the average visitors behavior on your site, to find out how far they read and what they clicked on.
Even if you only use the free version, though, there is so much you can get out of Sumo.
2. MailChimp
Honestly, we might be a little biased when it comes to MailChimp because it's a tool we personally use – but it works like a charm and it's easy to learn!
With MailChimp, you can track all kinds of things regarding the emails you send out — who opens the e-mail, who clicks on the links in the e-mails, and more.
MailChimp is free up until you hit 2,000 subscribers and then you have to upgrade.
Here's a pretty simple tutorial on how to use MailChimp – get it done in under twenty minutes!
[Related :
Blog Posts: 5 Reasons Why You MUST Have Them on Your Website
]
3.Canva
Considering that you don't have to have a paid subscription to use it, the things you can do with Canva are pretty astonishing.
Canva is a powerful website app that allows you to make your own custom images for any occasion.
You can make just about any size image, export as high quality image files, and you can even create printable PDFs.
They have so many free templates, stock images, and typeface fonts from which you can choose from.
4. Yoast SEO
Yoast is another fantastic (MUST HAVE) tool that we at DYB Virtual use regularly for oursleves and for all of our blog clients – even in the making of this blog you're reading!
Yoast SEO helps you get the content of your blog "SEO-ready" – all the fancy search engine optimization.
As you can see, Yoast SEO really covers all of the bases as far as SEO goes.
5. Grammarly
Visitors may judge your company depending on if you got good grammar or not… 
I mean if you "have" good grammar or not…
Grammarly is fantastic at automatically checking over your grammar as you are writing and makes suggestions on how you could improve.
There is a browser extension to help you write better as well as an app in which you can write and automatically find out if you need to correct mistakes.
Here is a tutorial on how to best use Grammarly:
6. Google Trends
Google Trends is mighty and free, giving you information about what is trending directly from the most popular search engine, Google.
Google is so powerful as a search engine that they can sometimes tell when there might be a flu outbreak before anyone else!
The way that Google Trends works is that it can help you figure out what keywords are good to use for your blog.
How can they help? 
By telling you when the keywords you are interested in are most popular.
If a keyword you're interested in is most popular in October, for example, you wouldn't want to post about it in June!
7. Revive Old Post
Revive Old Post is a way for your social media to be regularly refreshed by getting old posts you have made in the past, posted again.
It's not free, but it certainly helps if you don't have the time to spend on social media often enough to keep it updated.
Here's a video that can help explain how to use Revive Old Post.:
8. BeFunky Photo Editor
BeFunky is a free photo editor that comes with a really nice bonus — stock image search.
With the stock image search that's entirely free, you can look through thousands of images and make use of them for your site or blog.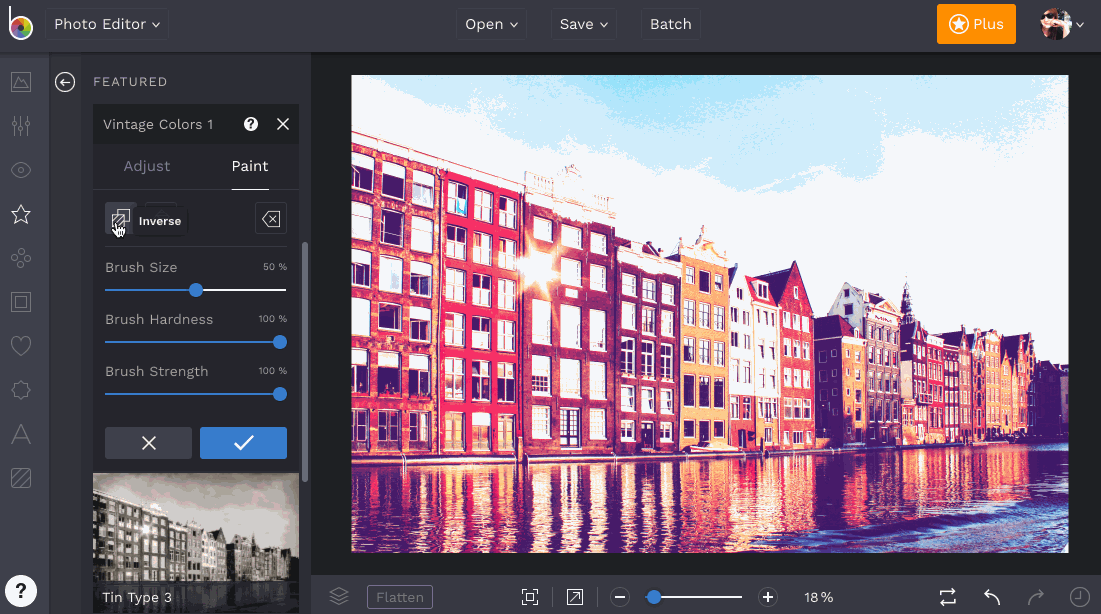 9. Typeform
Typeform is a way to get vital information from the people who read your blog.
You can use it to create surveys of any length, asking your readers for their opinion.
Using typeform you can even get ideas about what you should post on your blog down the line.
Quick Recap: 
Get helpful insights on your visitors using

Sumo

heatmaps, build an email list using the

Sumo

lead generation forms, and display social share buttons on your blogs.

Stay top of mind to your prospects and customers using

MailChimp.

Create eye-catching images and infographics for your blog with

Canva.

I cannot stress this one enough…

Yoast SEO.

This free tool is a MUST have for seo, allowing you to add custom meta descriptions, adjust the title tag, and so much more.

Make sure that everything you write is top notch using

Grammarly.

Find out what's popular online with

Google Trends.

Keep your social media posting up to date with

Revive Old Post.

Edit photos for your blog with

BeFunky Photo Editor.

Find out what your readers think of your blog with

TypeForm