Painting Contractors: 7 Ways To Utilize Social Media To Get Leads
Whether you just established your painting business or have been operating for over a decade, generating leads requires active and deliberate marketing efforts.
At this point, I presume you've already set up your painting blog, uploaded some content, and explored several lead generation methods.
Ready to take it a step further?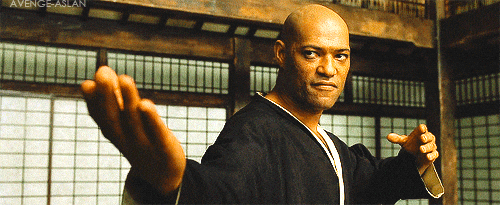 Social media is a powerful avenue you can use to attract highly targeted leads for your painting business and get more estimates booked.
But that's easier said than done right?
If you're new to using social media as a marketing tool, it's easy to waste hours each day channeling your efforts to trivial tasks that don't contribute to your company's bottom line.
I'm here to make sure that doesn't happen to you…
In this article, I'm going to share seven ways you can use social media to get well-targeted leads for your painting business:
1. Link to Your Blog Content
Your blog is one of the best places to convert site visitors into customers.
That is the place where you share in great detail your:
services
location(s)
"about us"
contact info
pricing
"Why us"
link or button to book an estimate
before and after photos
testimonials
etc…
By sharing a link to relevant and highly valuable content, you'll attract visitors that are interested in your brand and services, and will likely become customers.
Ideally, to take full advantage of each blog post, you MUST have a call to action at the end so that interested readers know exactly how to proceed if they want to book your services.
For each post to perform at it's best it needs to be structured to include the following elements:
• WHERE is the "pain point"? Identify the problem.
• WHAT is the solution? Provide and authoritatively explain the answer.
• WHO can offer the solution? Present yourself as the best service provider and legitimize it with real reasons. Ex: "We have been servicing (area name) for X amount of years, and we offer a 9-year material and labor warranty."
• WHY you? A line or two about why they should trust you; add a link to customer testimonials.
• HOW do they buy/book your services
• WHY you? A line or two about why they should trust you; add a link to customer testimonials.
• HOW do they buy/book your services
By the time the reader gets to the end of your shared blog post, they'll more than likely trust you over the other painting companies that don't share the good the bad and the ugly out of fear that it'll turn customers away.
In turn, they'll be more likely to book an estimate with you!
All you need to do is share a brief introduction of the blog post, a link, and a captivating featured image, and let the blog post do the rest…
For more info on converting blog readers into paying customers, here's 9 steps to do exactly that.
2. Share Links To "Gated" Content
As the name suggests, gated content is a type of content that is hidden behind a virtual "gate".
The idea is to create and give really valuable content, but request visitors to provide their name and email in exchange for access.
An example of this would be the "21 Questions a Painting Contractor Should be Able to Answer 'YES' to Before Hiring".
Here's an example of it:
This can be found in the DYB Cafe.
The content could be anything related to your painting niche: "How To" blog post turned into a PDF, a detailed and custom industry report, 'Home maintenance checklist,' etc.
Remember: whatever information you decide to give away must be valuable enough for the reader to easily give you their name and email.
In the process, you end up with one more lead on your mailing list!
3. Use Custom Hashtags
When doing your daily social media rounds, be sure to include brand-specific and personalized hashtags in your posts.
This will help you to get your brand out there, stand out from your competitors, and generate high-quality leads.
Just be sure to use relevant hashtags, and while at it, don't try to add too many of them, while Instagram, for example, allows you to use up to 30, many marketers advise using 5-6 to avoid looking spammy, however, 11 will give you the best engagement.
Here are the top 10 Residential Painting Hashtags:
Here are some more that convert well for residential painting:

#homepainting #construction #wallpainting #professionalpainter #exteriordesign #wallpaint #residentialpaint #paintingproject #paintingcompany #contractor #housepainter #decorpainting #decorpaint #finishingpaint #homedesign #colorpainting #officepainting #paintingsubcontractor #finalpainting #bhfyp
You can also create unique yet straightforward hashtags for your brand, making sure they're not too long or too simple.
Personalized hashtags can help potential customers to find you and your business posts easily.
Be sure to encourage your followers to use the hashtags as well for increased visibility. If you're consistent enough with your hashtags, they might just trend in your region and generate even more leads and awareness than you expected.
4. Run Contests
If you haven't already used this awesome method before, it's pretty simple; all you have to do is come up with a creative and fun contest, and attach a prize on it for the winner.
An example of a contest may be posting a picture of a big job you just completed and you have people guess how many cans of paint were used.
However, when creating social media contests, the award must fulfill the following two conditions:
• It should be valuable enough that people will actually be interested in entering the contest.
• It has to provide value to specific people who are more likely to become your customers, and not just everyone else.
If you've ever tried setting up a contest, you may have noticed that if the prize is not valuable enough, no one enters the contest.
Also, if the award is too generic that pretty much everyone can find some value in it, you will end up collecting loads of emails with little or no value to your business.
For instance, if you offer a free trip to Hawaii or a free iPhone as the prize, you're going to get loads of leads from people who are not interested in your company, painting services, or content.
A better prize would be something like a free front door paint job, a free painter for a day, a paint discount coupon at your favorite local paint store, or free-touch ups, etc…
Followers can enter the contest through a couple of ways.
It could be by retweeting, sharing, liking, or following.
That is the easiest way to onboard people to your contest, but keep in mind that you will also get a large number of entrants.
It may not be the best option for "targeted" lead generation, but you will get an incredible boost in engagement and brand awareness on your social media account(s) which will pay off in the long run.
Try out different kinds of contests and see which ones work best for you and then do them every week or so.
People could also enter the contest via a landing page.
That requires a little more effort, and you will get fewer entrants than the previous method.
Another subtle and fun way to set up a contest could be something as simple as asking your followers to take a picture of your company van whenever they see it and share it to win instantly.
5. Use Social Media Paid Advertising
Social media marketing is a more direct and deliberate way to collect social media leads.
The social media ads tend to be laser-focused and highly effective compared to organic targeting.
There are numerous ways to go about it. You could promote the links to your blog posts or gated content and collect leads outside of social media.
In recent years, social media marketing has evolved to include more lead generation tools.
Today, ad formats are specifically designed to help you collect leads directly within social networks.
Here is a quick look:
Facebook lead ads –this allows you to create low-commitment, low-barrier ways for potential customers to connect with your brand without leaving Facebook. The potential customer provides information in exchange for something valuable, just like in the gated content method mentioned earlier.
Instagram lead ads – Facebook lead ads can also appear on Instagram. However, native Instagram ads behave a little different than they do on Facebook. Instagram can only pre-populate the lead form with email, full name, phone number, and gender. Also, Instagram lead ads only appear on mobile.
LinkedIn Lead Gen Forms –these forms are great because they pre-populate the user's information from their LinkedIn profile. That makes it easy for potential customers to share their info. Linked pre-populated forms are extremely rich with critical information such as job title, company, seniority, etc.
6. Refer-A-Friend
One thing we like to include in our monthly newsletters, which we create for many of our clients, is a referral system.
This could be simply giving away a $50 gift card to a restaurant of choice for anyone who refers work to you after the contract has been signed:
Here's an example of it on a newsletter: dybvirtual.com/monthly-newsletters/(opens in a new tab)
In DYB we use "Club 50" which is relatively the same except a $50 bill instead of a gift card.
I strongly recommend posting on all of your social media platforms at least once every couple weeks to keep your audience top of mind to it
7. Go Facebook Live
You will be surprised how many people are scrolling on their news feed all day, and when they see that "so and so is Live" they'll click out of curiosity.
According to recent stats:
Facebook & Instagram Live videos produce 6 times as many interactions as traditional videos.
Facebook & Instagram Live videos get 10 times more comments than regular videos.
Facebook & Instagram Live's search popularity increased by 330% in just one year.
Facebook & Instagram Live users watch Live videos 3 times longer than pre-uploaded videos.
The key is to go live while most people are on their phones with no actual purpose.
For example, lunchtime, around 11:30 am-3:00 pm is a really good time to go live while most people are in the break room eating while scrolling through their newsfeed with no real intent.
The second best time of day would be around 5:00 pm-9:00 pm when most people are getting off work and winding down for the day.
While your live, you can offer something, give info for a contest, ask a question and wait for comments, or even just show/explain some work you just completed to boost engagement.
The Bottom Line
Social media is a powerful lead generation avenue for any painting contractor looking to expand their reach and grow their revenue.
You can generate leads indirectly by sharing links to your blog posts, gated content, and landing pages.
Setting up contests, going live, and using brand-specific hashtags will not only generate leads but also boost brand awareness and promote engagement.
If you need any help creating social media content, blog content, a monthly email newsletter, or automating some of your admin tasks, DYB Virtual can help!
Schedule a call with Nadia today to discuss your project, or email Nadia@DYBVirtual.com to get started!